Contact Us – Insurance Covered Breast Pumps
Contact Us
Our customer service team is available by phone toll free at 888-510-5100 or by submiting the contact form below. Se Habla Espanol! Privacy policy information.
Customer Service Team
Submit Contact Form
Customer Service: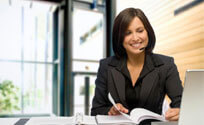 Our friendly customer service team is available to help you. Call 888-510-5100.
Please Note:
Breast pump brand availability is subject to insurance coverage allowable.
All items stocked are double electric breast pumps.
No rental pumps available.
Corporate Office
Insurance Covered Breast Pumps
3002 Gill Street
Bloomington, IL 61704
Monday – Friday
8:00am to 5:00pm CST
Order Assistance
For assistance with ordering a breast pump
through insurance, contact our customer
service department at 888-510-5100.